Jalousie Plantation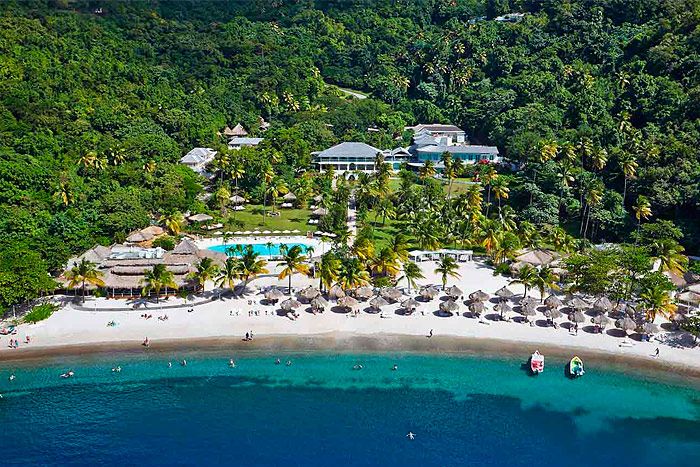 Jalousie Plantation
Nestled in 192 acres of magnificent rainforest by the sea, this hotel is located in one of the most awe-inspiring locations in the world. Each first-class private villa gives guests the feeling of complete serenity and breathtaking views. The property features water sports, The Jalousie Spa and fine restaurants and bars. Children are welcome.
A volcanic island with lots of rainfall and great natural beauty, St. Lucia has white- and black-sand beaches, bubbling sulfur springs, and beautiful mountain scenery.

Founded in 1959, Pleasant Holidays is one of the largest travel companies in the U.S., offering customizable vacation packages including flights, hotel and cruise accommodations, airport transfers and car rentals, exciting sightseeing tours and activities, travel protection coverage and more. Our vast portfolio spans the globe while featuring the world's most popular vacation destinations, including Hawaii, Australia, Canada, Caribbean, Central America, Cook Islands, Europe, Fiji, Japan & Asia,
...